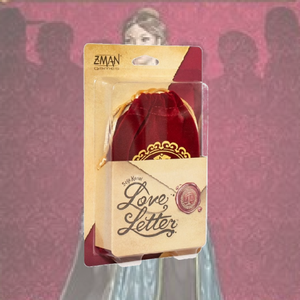 It's the original love note.
In this game you only ever have two cards. Using the mechanic of pick up a card and play a card you must try and find out what roles everyone else is holding before they find out what role you have. The goal is to get your love letter into Princess Annette's hands while deflecting the letters from competing suitors. From a deck with only sixteen cards, each player starts with only one card in hand; one card is removed from play. On a turn, you draw one card, and play one card, trying to expose others and knock them from the game. 
This game tends to be a quick fast game perfect to play in between games or just as a warm up.