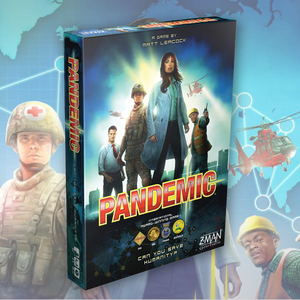 Matt Leacock almost single handedly invented the co-op genre, where players work together to beat the board, and even today he remains best known for Pandemic... the game where you work together as a global viral response team to step up and save the world. This has - somewhat surprisingly - been a huge seller in the run up to lockdown.
Work together as you travel the globe to treat infections while collecting the cards you need to discover a cure for each disease. But the clock is ticking as outbreaks and epidemics fuel the spreading plagues. As a cooperative game, players win or lose together. Only by working together can you keep the outbreaks in check and find the cures in time!
2-4 players
What makes Pandemic one of the best games of all time? Well, its collaborative. You are all playing together, by playing together, to achieve a goal.