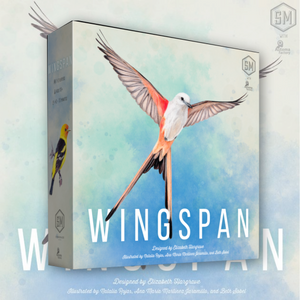 Wingspan is an engine building game from Stonemaier Games and desgined by Elizabeth Hargrave.
It is your job to attract birds to your board, place them in the right habitat, get them to lay eggs and set up a combination of chains that will gain you points at the end.
This game is an ornithologists dream but anyone who enjoys engine building games, or even just getting into games will definitely want to have a go at this one. This was probably the top game of 2019, and even had articles written about it in Forbes and the serious financial press.