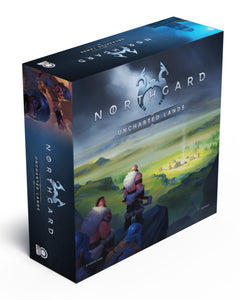 Streamlined 4X gameplay
Intense sudden death victory condition
Smooth blend of deck building and tile laying
Brave Viking warrior; you are embarking upon a quest like no other. Optimise your actions and manage precious resources to eXplore, eXploit, eXpand, and eXterminate. Deploy your special powers for maximum strategic effect, and conquer Northgard! To the victor, the spoils!
Age - 13+

Number of players - 2-5

Duration - 60 Mins