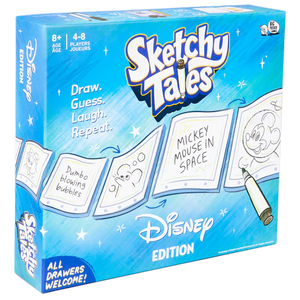 FROM PETER PAN TO PIXAR
Choose from 60 different Disney characters, pair it up with a ridiculous action card, then get drawing.

DRAW, GUESS, LAUGH, REPEAT
Just like a game of 'Telephone', players guess and re-sketch your masterpiece as it's passed around the group.

WE CAN'T ALL BE WALT DISNEY
It's "most grins wins", so don't worry if you're not the best artist. In fact, it'll probably give you an advantage.