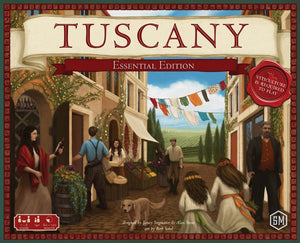 The art of making wine is an ancient one filled with ups and downs.
You play a someone who has their own vineyard and it is up to you to grow vines, harvest the grapes and turn them into wine.
You can increase your vineyard by building more structures, or you can bring in more helpers and much more! You gain victory points for completing wine orders and the goal is to be the person with the most victory points.
There is also a one player version of the game.
The game itself is relatively easy to pick up and learn and there is enough differences that means each time you play it will all be slightly different and your tactics will have adapt.